Oszillos & Spectrum Bundle
Spectrum 2 is also available in the following bundles: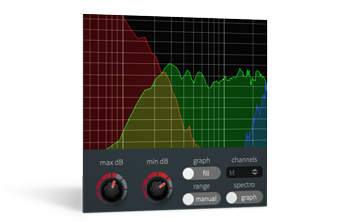 Spectrum 2
Multichannel | Spectrum | Analyzer
Scalable UI
Instant Insight
VST2/VST3/AU/AAX/App
Windows & Mac
32 and 64 bit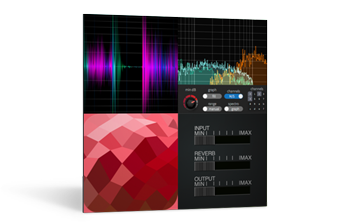 Mega Bundle
Four in One!
VST2/VST3/AU/AAX/App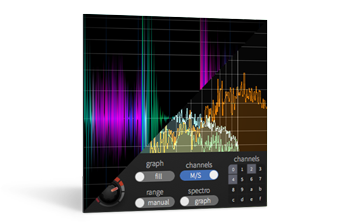 Analyser Bundle
Why not get both?
VST2/VST3/AU/AAX/App
Windows & Mac
32 and 64 bit
Coming from the creators of Oszillos Mega Scope, one of the best oscilloscope plugins on the market, Spectrum is a very promising release.
Definitely a good idea for an analyzer.
Spectrum by [BEN/SCHULZ], a wonderful multi-track VST spectrum analyzer that aims to facilitate your mixing work.
The interesting thing about this plugin is that you can analyze several tracks of your track with a single effect, since you only have to insert it into the master channel to see how different instruments are working. This way it is easy to realize if there is any problem of frequency collision between your different tracks. All this you can do in a simple way thanks to its color graphics that inform you about the frequency, the level in dB and the musical note of each channel. You can even switch to the mid / side function, if you want to create a mix type this way. A good detail is that this helps you to keep a low CPU consumption, since it is not necessary to use one analyzer per channel.
ZERO ROUTING
super fast set-up!
Spectrum 2 uses the multichannel technology of Oszillos Mega Scope. Simply insert Spectrum 2 anywhere on your signal chain and the instances will find each other. Of course properties like track name and colour will automatically be used if you DAW supports this.
FEATURES
super fast graphics
zero routing
user selectable colours
instance renaming
spectrogram & spectrograph display modes
variable block size: 2k-16k
variable refresh rate: 40ms - 200ms
spectral smoothing: zero to eight seven
manual & auto-ranging
display Frequencies in Hz and as musical Note
VST2, VST3, AU, AAX, App
32&64 bit Windows & macOS
HELP & SUPPORT
Basic operation, all functions and settings are explained in the Online Manual. If something is not covered there or you want to discuss something else, I'm looking forward to hear from you via the contact form.
Fair, Dongle-Less Licensing
Our Licensing-System supports two modes: Floating & Locked. The default is Floating. While your license is floating, you can transfer it between your machines as often as you like. But this requires internet access. If your studio workstation does not have internet access or do not want the plugin to connect to our servers each time it's loaded, you can Lock a License to your machine. A locked License cannot be transferred to another computer.
You can read more about how the licensing system works here.
Refund Policy
If you are unhappy for any reason with the product, we will issue a full refund (minus processing fees) within 60 days of your purchase if you have not locked your license. contact us and we'll get it sorted - no questions asked.
VST PlugIn Technology by Steinberg Media Technologies